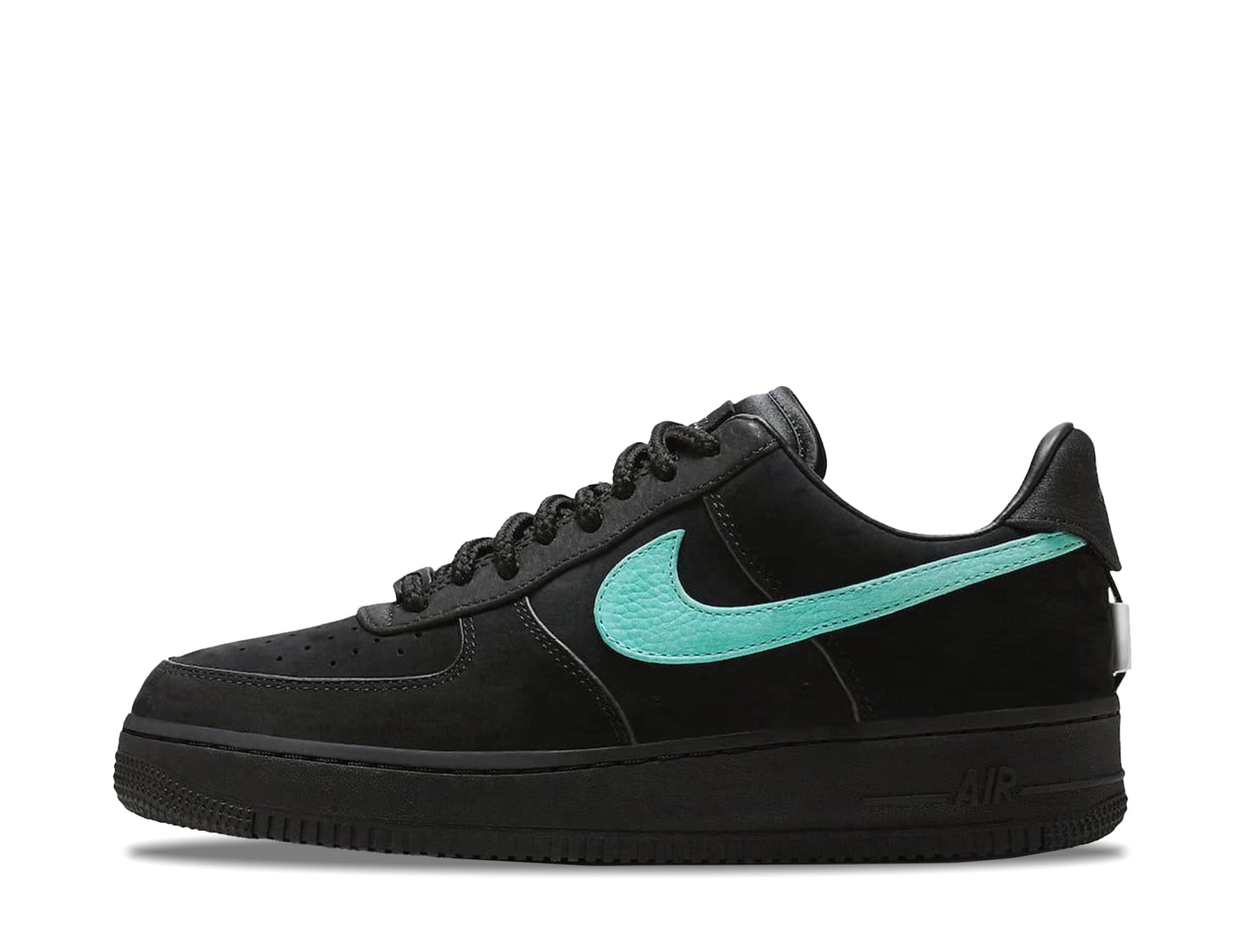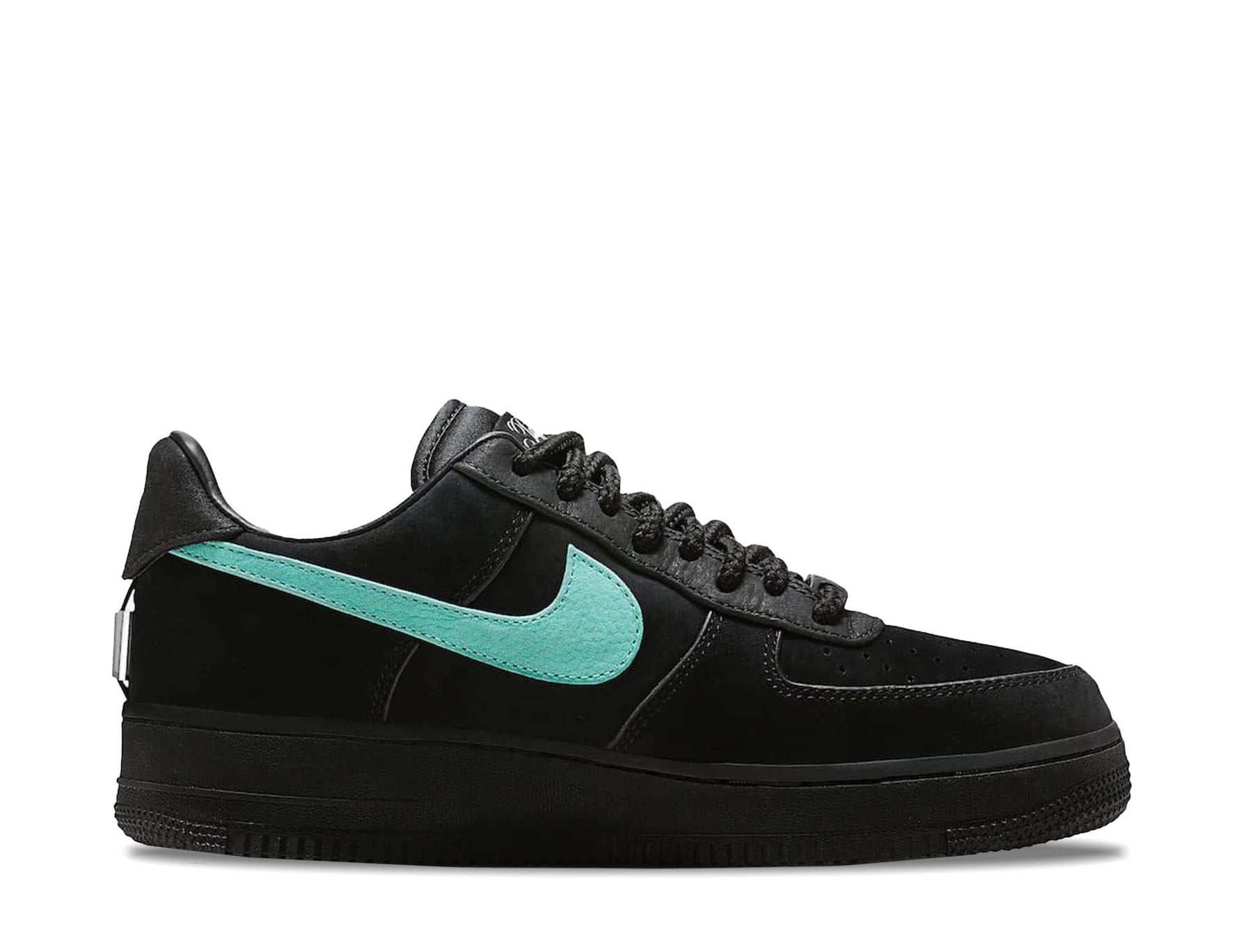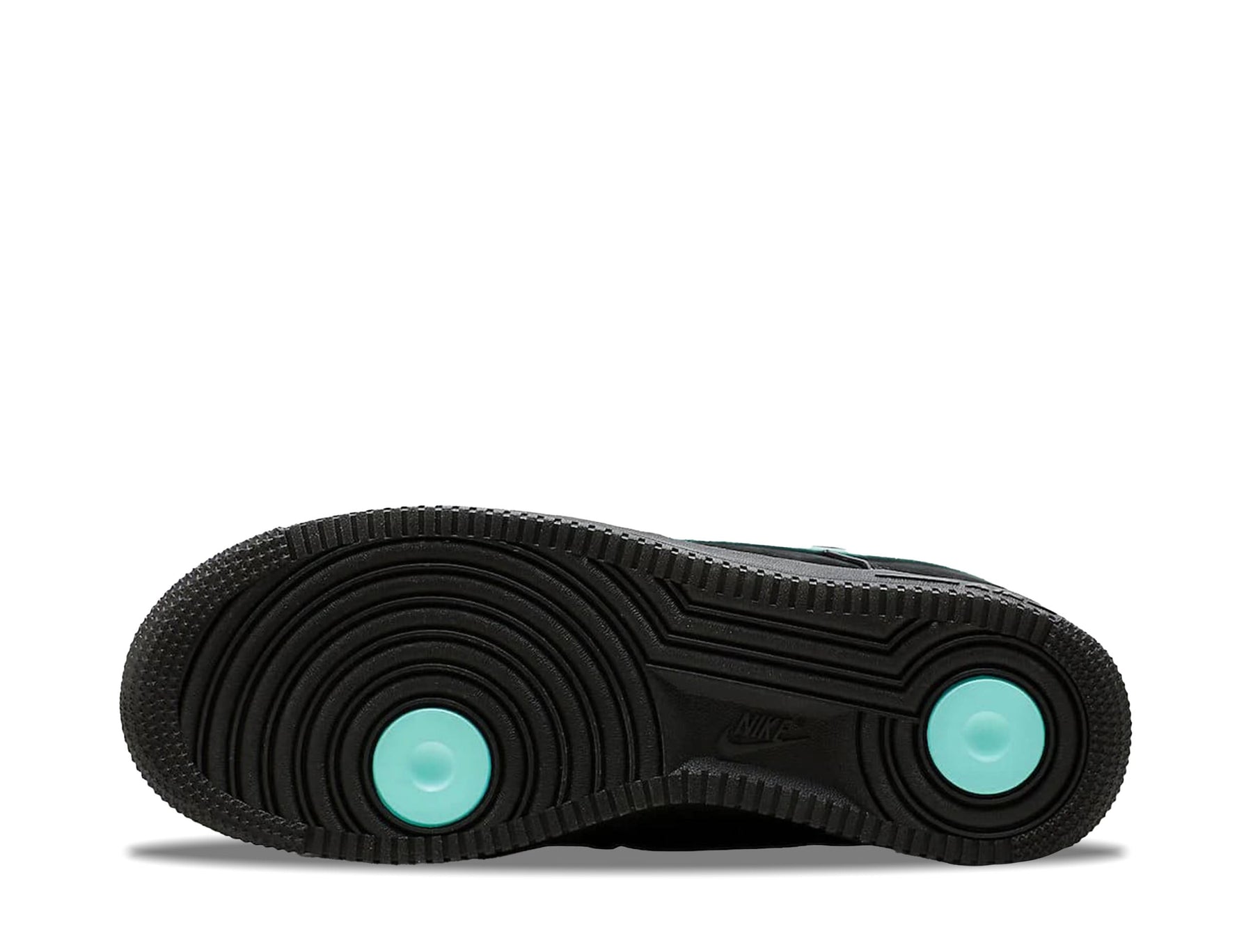 Nike Air Force 1 Low Tiffany and Co.
Express Verfügbar - In 3 - 4 Tagen in deinen Händen
TBD - In 2 - 3 Wochen in deinen Händen
TBD - In 3 - 4 Monaten in deinen Händen
Käuferschutz
100% Original
Free Shipping AT & DE
14 Tage Rückgaberecht
Über 34.000 Kunden
Julian, Fabian & Benjamin
Gründer & Inhaber von SYRUP®
Do you have any questions?
You can send us always a message. We would be very pleased to help you.
 NIKE AIR FORCE 1 LOW Tiffany and Co.
Entdecke den einzigartigen Stil des Tiffany Air Force 1 - Ein Sneaker, der Eleganz und Exklusivität vereint


Die Welt der Sneaker ist bekannt für ihre auffälligen und bunten Designs, die oft limitierte Auflagen zu begehrten Sammlerstücken machen. Doch der Tiffany Air Force 1 bricht mit dieser Tradition und strahlt eine edle Aura aus, die ihn von anderen Sneakern abhebt. Dieser außergewöhnliche Schuh ist das Ergebnis einer Kollaboration zwischen Nike und dem renommierten Schmuckhersteller Tiffany aus New York.
Obwohl sich viele Sneaker-Enthusiasten ein auffälligeres Design gewünscht hätten, das den inoffiziellen Tiffany-Farbtönen vergangener Tage näherkommt, verschmilzt der Tiffany Air Force 1 perfekt die Identitäten beider Marken. Dieser Sneaker spricht insbesondere diejenigen an, die aus der jugendlichen Mode bereits herausgewachsen sind und bei Luxusmarken nach einem stilvollen, doch dezenten Schuh suchen.
Die Schönheit des Tiffany Air Force 1 liegt in seiner Einfachheit. Er öffnet eine ganz eigene Interessensgruppe für die Sneakerliebe und richtet sich an diejenigen, die Wert auf hochwertige Mode legen, ohne auf auffällige Details zu verzichten. Das gesamte Schuhwerk besteht aus hochwertigem Nubukleder anstelle von glattem Leder, was dem Sneaker eine einzigartige Lichtreflexion verleiht und seine Wertigkeit unterstreicht.
Der dezent türkisblaue Nike-Swoosh lenkt subtil die Aufmerksamkeit auf die Einzigartigkeit dieses Sneakers, ohne dabei zu aggressiv zu sein. Dadurch bleiben vielfältige Kombinationsmöglichkeiten erhalten.
Wenn du auf der Suche nach einem Schuh bist, der höchsten Ansprüchen an Qualität und Stil gerecht wird, auffällig und dennoch mühelos kombinierbar ist, dann empfehle ich dir den Tiffany Air Force 1. Entdecke die Perfektion dieser einzigartigen Zusammenarbeit zwischen Nike und Tiffany und bereichere deine Sneaker-Kollektion um einen Schuh, der Eleganz und Exklusivität verkörpert.


Nike's erste Collaboration mit der Luxusbrand Tiffany & Co kommt in Form eines Air Force 1.
Das Obermaterial des Sneakers besteht großteils aus hochwertigen schwarzen Wildleder. Elemente wie der Swoosh in Tiffany Blue und die Heelcap sind aus Glattleder gefertigt. Das besonderste Detail, bleibt wohl das aus Sterlingsilber gemachte Co-Branding auf der Ferse des Schuhs. Im Lieferumfang enthalten sind schwarze, an Kordeln erinnernde Schnürsenkel sowie drei Paar glatte Schnürsenkel in Tiffany Blue, Gelb und Weiß. 
Wir empfehlen euch eure Standardgröße.
Obermaterial:
 Glattleder, Wildleder
Innenmaterial:
Textil
Sohle:
Gummi
SKU:
DZ1382-001
Colourway: 
BLACK/MULTI-COLOUR
Release Datum: 
März
 2023
How does our 48-hour shipping work?
In our 48-hour category you will find all of our available products. In addition, each product is equipped with an express seal.

You can see whether your desired shoe-size is categorized within the 48-hour shipping period as soon as you click on to your preferred size.

Our processing time takes on average 24-hours but may take up to 48-hours at the latest.


With which delivery services do we work with
We mainly deliver our packages with DHL Express, DPD und UPS. If your delivery address is in Germany or Austria, you will most likely receive your package with DPD. Orders to Switzerland are sent with DHL Express.


How long is the shipping time?
Our current processing time takes7-10 working days., In special cases the processing time can take longer. An exception to this applies to shoes marked Express or 48-hours, which are then processed in less than 24-hours and within 48-hours at the latest. All Clothing products are processed within 48-hours.
Once the order leaves our warehouse, it usually takes the following delivery times to arrive:
Austria - 1 Business Day
Germany - 1-3 Business Days
Switzerland - 1-3 Business Days
As soon as your order leaves our warehouse, you will automatically receive a confirmation via Email.

Is Shipping Complimentary?
Yes, for orders to Germany or Austria we offer complimentary shipping from an order value of 100€ or above.
Unsere Produkte sind original und neu. Bevor die Produkte bei euch ankommen, werden sie von unseren Experten auf Echtheit geprüft. 
Wie kommt es das ihr Produkte anbietet die sonst überall ausverkauft sind?
Wir arbeiten mit einem Netzwerk an professionellen und privaten Resellern zusammen, die von offiziellen Retailern die Waren beziehen. Wir von SYRUP sehen es als unsere Mission, unseren Kunden angesagte Releases in möglichst vielen Größen zu einem fairen Preis anbieten zu können. 
Wie authentifiziert ihr eure Produkte?
Alle Produkte werden von unseren Experten bis ins letzte Detail geprüft. Alle Nähte, Materialien, Labels, Sohlen und Verpackungen werden mit authentischen Vorlagen, die wir speziell für unseren Authentifikationsprozess aufheben, abgeglichen. Außerdem verlangen wir bei jeder Akquisition einen Kaufnachweis in Form einer Rechnung sowie Referenzen von anderen Händlern. 
Unser Store im Herzen von Wien
Seit Herbst 2019 sind wir im Herzen von Wien in der Schulerstraße 15 am Start, damit auch du die begehrtesten Sneaker in deinen Händen halten kannst. Wir freuen uns auf dich!
Unsere Echtheitsgarantie
Bevor die Sneaker bei euch ankommen, werden sie von unseren Experten bis ins letzte Detail auf Echtheit geprüft. Wir Garantieren dir einen echten und ungetragenen Sneaker!